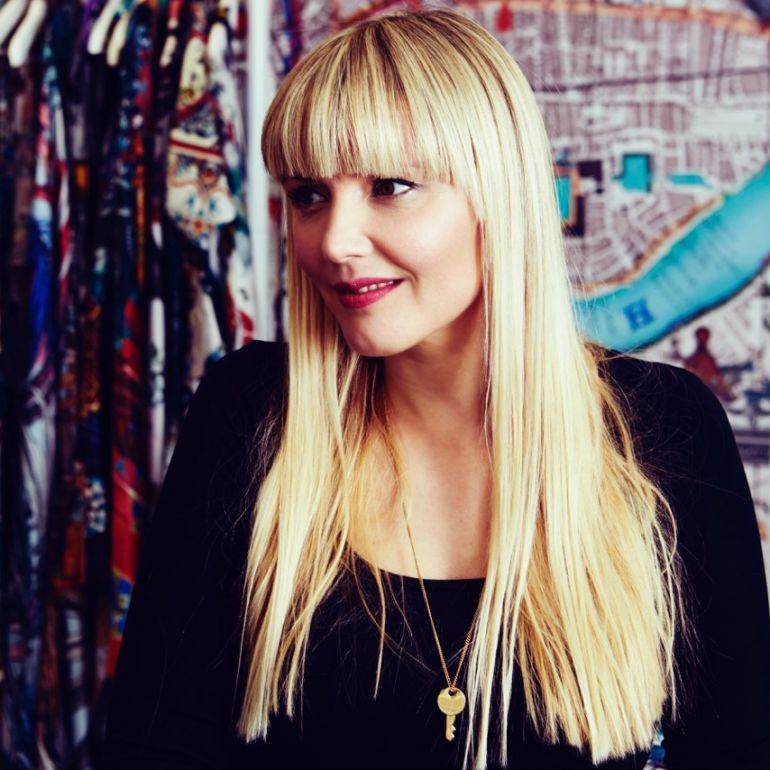 Icelandic born artist Kristjana S Williams studied graphic design and illustration at Central St Martins and quickly gained critical acclaim as Creative Director of Beyond the Valley for 8 years.
In 2011, Kristjana began creating fine art pieces, art prints, furniture and more. Her inspiration lies heavily with layering nature upon nature and 'the symmetry in all things living', which stems from her childhood in Iceland. When growing up Kristjana found nature there stark and unforgiving; never seeing trees, colorful butterflies or exotic flowers – everything seemed grey. Today she feels the complete opposite as though the Icelandic colors and landscape are like nowhere else in the world.
Kristjana's beautiful artwork is created by multiple layers of eighteenth century engravings, photographs, paintings and drawings that she mixes with contemporary illustration and colouring.