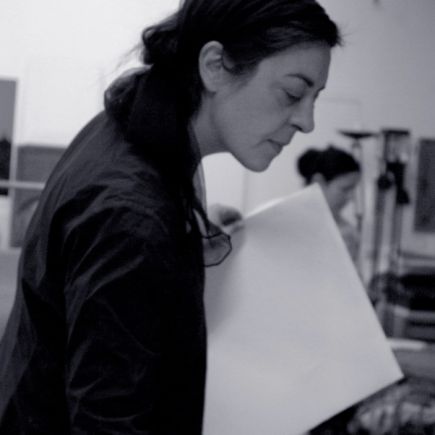 Aurore de la Morinerie graduated from the Ecole des Arts Appliqués Duperré Paris in the 80s and she began a career as a fashion designer. A few years later she studied Chinese calligraphy that became a very formative influence on her style, and allowed her to deepen her artistic skills and refine her drawing technique.
For the past 20 years Aurore has been pursuing a successful career as a fashion illustrator. She is regularly illustrating for Le Monde, ELLE, Harper's Bazaar, as well as for many prestigious fashion houses. She has collaborated with Hermès, Maison Margiela, Cartier, Issey Miyake, and lately for big clients like H&M, IKEA, and the Parisian department store Printemps.
Aurore mainly draws with watercolor, ink and wash painting. She is also working with a traditional etching press for monotypes to create a refined graphic art that has recently been exposed at the Palais Galliera for the retrospective exhibition of the work of the couturier Azzedine Alaïa.