Aurore de La Morinerie - Bio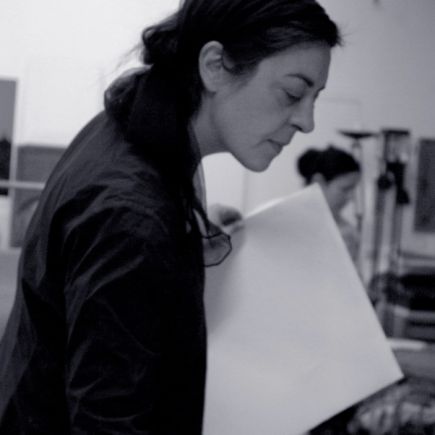 Paris-based Aurore de La Morinerie was born in 1962 in Saint-Lô, France. After graduating from the Ecole des Arts Appliqués Duperré in Paris in the 80s, she began her career as a fashion designer. Later on she spent two years studying Chinese calligraphy that became a very formative influence on her style and which also taught her concentration, strength and rapidity of execution. Extended travels in China but also in India, Japan and Egypt have allowed her to deepen her artistic skills and refine her drawing technique.
For the past 20 years Aurore has been pursuing a career as a very successful fashion illustrator, and she is regularly illustrating for Le Monde, ELLE, Harper's Bazaar, as well as for advertising campaigns and various publishing companies. Aurore has also been working for many prestigious fashion houses, for example Hermès, Margiela, Cartier, Issey Miyake, and lately for big clients like H&M, IKEA, and the Parisian department store Printemps.
Aurore mainly draws with watercolor, ink and wash painting, but she is also working with a traditional etching press for monotypes technique to create a more graphic art.
Beside her sophisticated fashion silhouettes, Aurore also loves to draw elements from the nature; landscapes, animals, plants. In 2011 she was invited as "artist-in-residence" aboard Tara between the Galapagos islands and Ecuador, resulting in a beautiful serie of monotypes of planktons.
Aurore's illustrative monotypes have recently been exposed at the Palais Galliera, the Fashion Museum of Paris, for the retrospective exhibition of the work of the couturier Azzedine Alaïa.