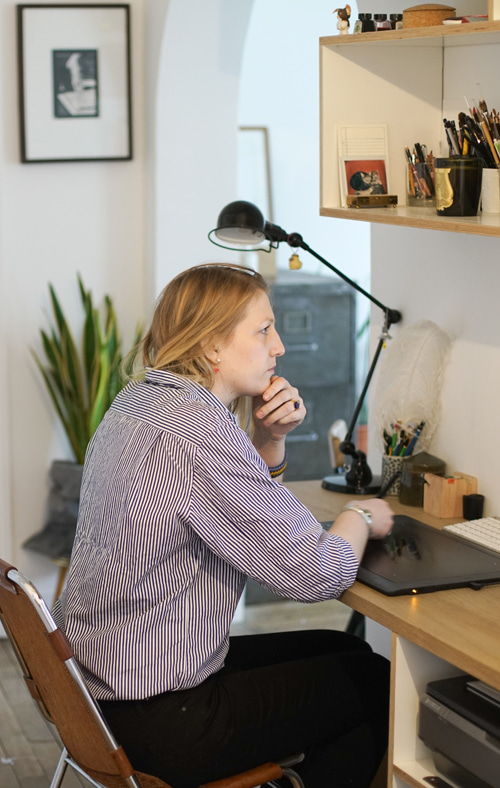 Paris-based illustrator Caroline Andrieu graduated in Graphic Design from the Ateliers de Sèvres and EPSAA (Paris). Caroline worked for over ten years an art director at Condé Nast France, for Vogue Paris, GQ and Glamour Paris.
Her illustration practice is focused on portraits, with a special interest for fashion catwalks. Like silent movies' actresses, models reveal their personality through her ink, pencils and watercolor drawings.
Orders come from all around the world. Caroline has collaborated with indie magazines like the Pitchfork Revue, and major titles such as weekly Variety, Vogue Turkey, Elle China, Wallpaper and French Vanity Fair. She has also created advertisements for luxury brands: Boucheron – exhibition at the Monnaie of Paris (2018), Stella McCartney (2017), BMW Magazine, Printemps Haussmann (window displays), Luxottica (2017)…
Caroline lives and works in Paris.